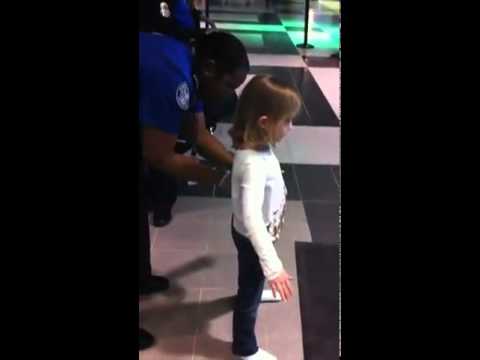 A TSA agent's pat-down of a child at the Armstrong International Airport in New Orleans has caused a major uproar. This video, posted on YouTube, shows a female TSA agent explaining the security procedure to the child's mother Selena Drexel, and then subjecting 6-year-old Anna to an intense pat-down. Todd Drexel, Anna's father, says Anna started to cry afterwards.
Marjorie Esman, the executive director of the American Civil Liberties Union, questioned why the child wasn't taken to a private area and whether the screening was necessary.  A TSA spokesman says after reviewing the incident that the agent did follow proper procedures.
Rep. Jason Chaffetz (R-Utah), chairman of the House Oversight and Government Reform Subcommittee on National Security, thinks a modified pat-down for children 12 and under may be necessary after a string of similar incidents.  There's no word yet if there are efforts underway to change airport screenings for children.